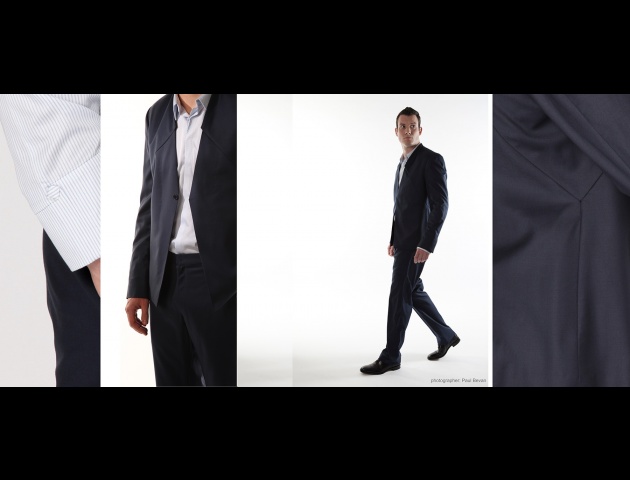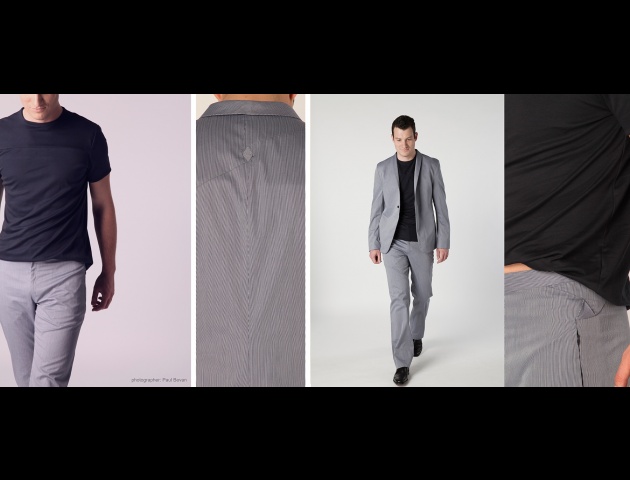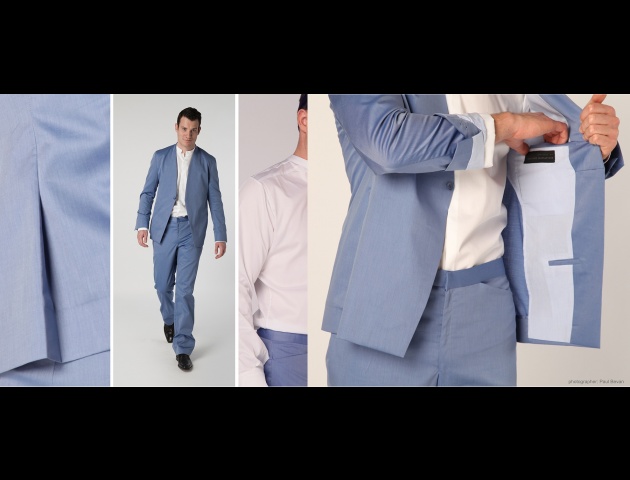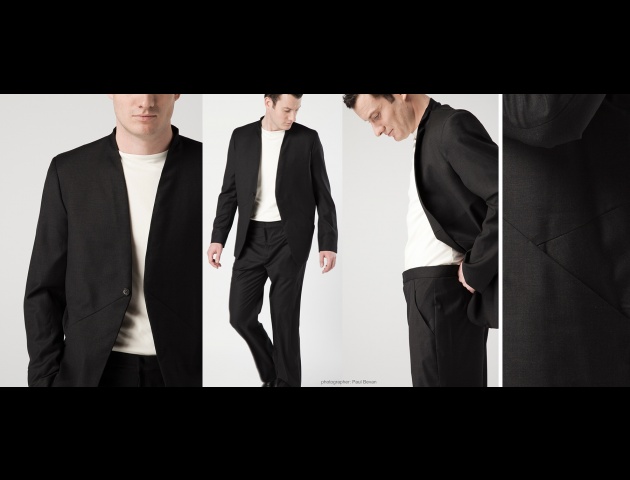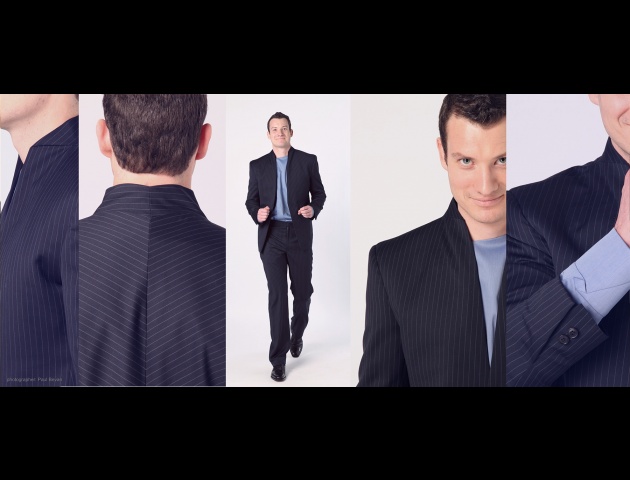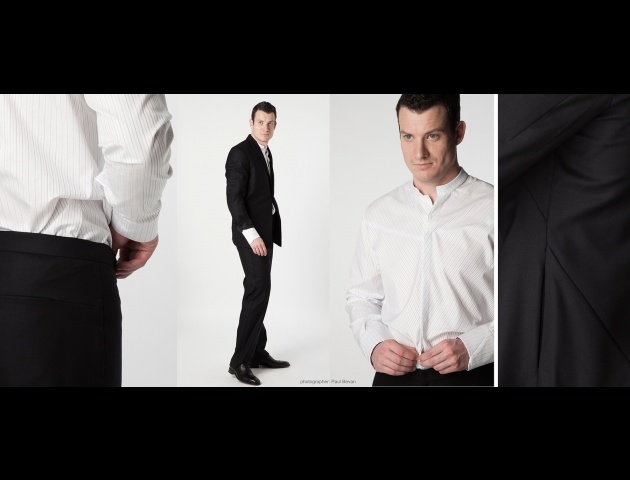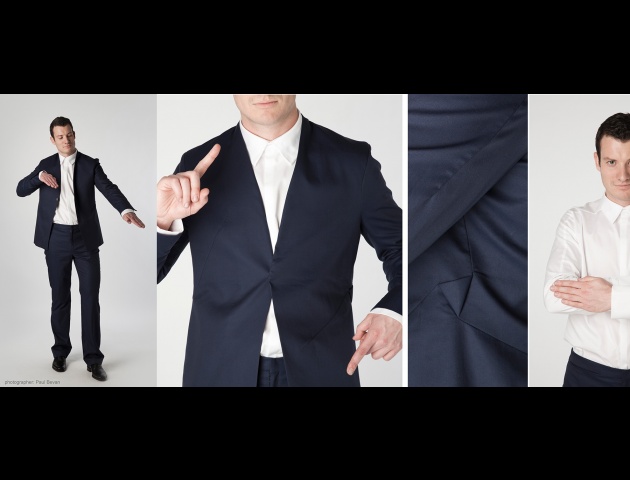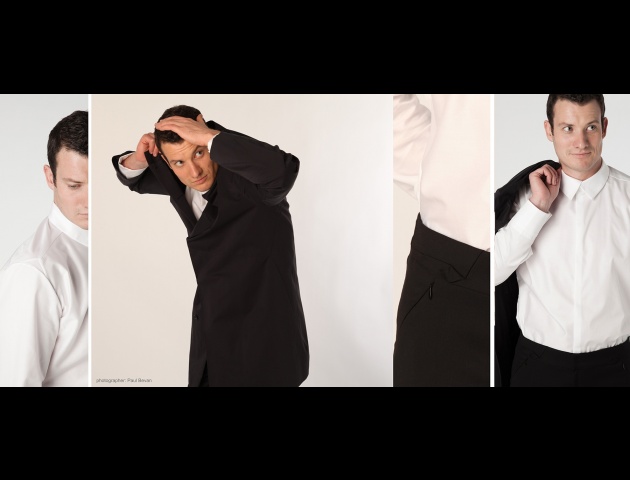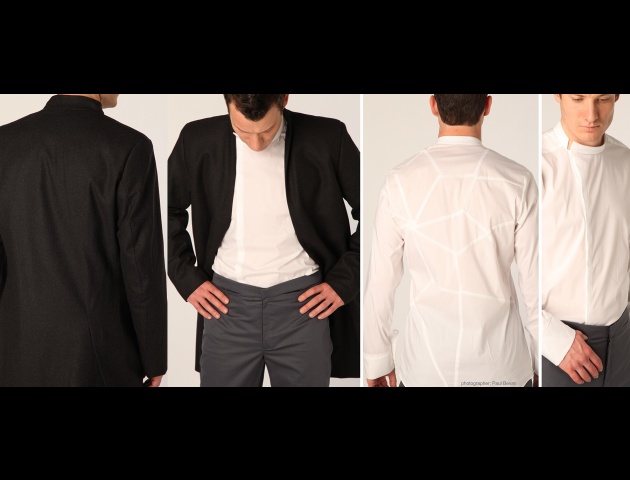 Master - Kollektion
CONCEPT & IDEA
When we create patterns we divide patterns into pieces and shape them in
order to achieve the desired fit. The approach to pattern cutting for this MA
collection, in contrast, builds on connecting and shaping pattern pieces without
having to cut into the fabric. The technique that enables one to do so, are
folding elements of origami tessellations, called twist and pleat intersections.
The named technique is used to fold flat mosaics, but here it is diverted
away from its function by creating the opposite: Three-dimensional shape.
By opening up and changing the depth of the pleats the desired fit can be
created, without cutting the fabric into shaped pieces and sewing them back
together.

MINIMALISM & FUNCTIONALITY
Simplicity plays an important role in terms of a folding's aesthetic appeal,
Maybe this is why people are drawn to the idea of folding in the first place.
Being able to apply folding in pattern cutting and minimize seams at the same
time.

PATTERN CUTTING
Away from the traditional front-side panel-back pattern of a tailored jacket this
collection shows that there is a lot of room for innovative pattern cutting, without
complicating the pattern. Often existing seams like the side seam and inner
seam of trousers are simply moved or divided and new seams are added. The
idea in this case is shaping by taking out fabric, but leaving the pattern pieces
in a whole.